Is Major Pharmaceuticals a Good Career Path? was originally published on uConnect External Content.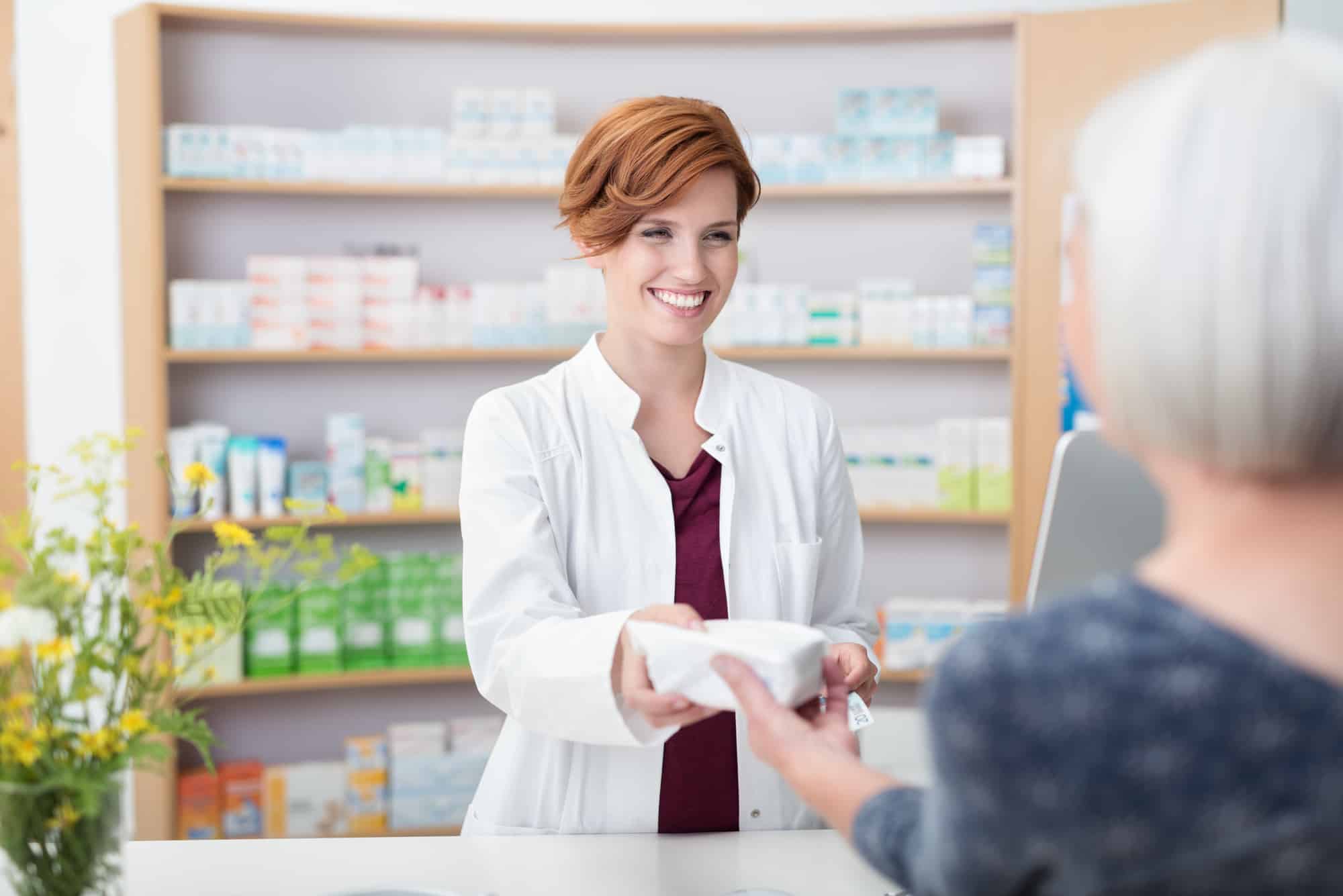 The major pharmaceuticals industry is full of big ideas, big money, and — in terms of a career path — big opportunities.
An important economic and societal presence, the pharmaceutical sector develops, manufactures, and sells a virtual medicine cabinet stocked with prescription and over-the-counter drugs. These drugs cure, treat, and prevent all sorts of conditions, ranging from cancer, high cholesterol, and colds to diabetes, Alzheimer's disease, and allergies.
Pharma employees and employers alike make a difference in millions of Americans' lives, elevating the attractiveness of major pharmaceuticals as a good career path.
In this guide, we review:
How Many Jobs Are Available in Major Pharmaceuticals?
The "outlook for pharmaceutical careers is outstanding," says Jesus Leal, head of sales biologics at SUN Pharma. In fact, revenue in the U.S. pharmaceutical market is on the rise, with a projected jump from an estimated $589 billion in 2022 to $765.9 billion by 2027.
As revenue in the pharmaceutical industry goes up, so, too, should hiring — but it all depends on the specific role. For example, while jobs for pharmacists are only projected to grow by 2% through 2031, according to the U.S. Bureau of Labor Statistics (BLS), medical scientist jobs should increase by 17% in the same period.
Pharmaceutical manufacturing is one of the highest growth sectors of the industry. In a 2021 report, the National Association of Manufacturers reported that pharma manufacturers employed an estimated 267,000 people in the U.S. These employers include startups, midsize companies, and giant corporations.
Between 2019 and 2029, the number of jobs in the pharmaceutical and medicine manufacturing sector is estimated to grow by 19%, says the BLS. The bureau attributes some of that growth to increased preparation for pandemics and increased production of vaccines.
>>MORE: Learn about health care as a career path.
What Do Pharmaceutical Jobs Pay?
According to the BLS, the average annual pay in pharmaceutical and medicine manufacturing stood at $74,560 in 2021. That's well above the average $58,260 yearly pay for all occupations in the U.S. 
However, with so many different positions in the industry, the pay ranges drastically. For example, pharmacy technicians made average yearly salaries of $35,250 in May 2021, while compliance officers earned $82,510.
Best-Paying Jobs in Major Pharmaceuticals
Many positions in major pharmaceuticals pay more than $100,000 a year. For instance, the average base salary for a pharmaceutical scientist is $170,000 annually, with total compensation exceeding $206,000, according to the American Association of Pharmaceutical Scientists. And pharmacists average around $125,690 per year, with the top 10% making more than $164,590.
Senior executives at major pharma companies can pull in millions of dollars a year, says DynamiCoach founder Tom Cobin, a former pharmaceutical sales representative and sales trainer who now offers public speaking and presentation skills coaching.
Types of Careers in the Pharmaceutical Industry
The pharma industry offers various career path opportunities, from research and development (R&D) to sales and marketing, manufacturing, and science. Some of the most common major pharmaceutical roles are:
Scientist
Chemist
Pharmacist
Clinical research manager
Project manager
Manufacturing manager
Quality manager
Lab manager
Contract manager
Supply chain director
Regulatory affairs officer
Financial analyst
Pharmacoeconomics analyst
Interestingly, according to the National Association of Manufacturers, nearly 30% of all pharmaceutical and medicine manufacturing jobs are related to STEM (science, technology, engineering, and math).
Find your career fit
Discover if this is the right career path for you with a free virtual work experience.
Entry-Level Careers in Major Pharmaceuticals
Many entry-level pharma careers are junior versions of more advanced positions. They include:
Junior sales representative
Junior account manager
R&D associate
Associate chemist
Lab assistant
Pharmacy technician 
Associate scientist
Supply chain associate
Junior financial analyst
"Most entry-level roles are in sales," explains Leal. "Sales is a great place to start. From there one can grow into roles in marketing, training, field reimbursement etc. Other entry avenues are in market research and sales operations."
Pros and Cons of Pharmaceutical Careers
Of course, depending on the position, pharmaceutical careers have pros and cons to consider when exploring this career path.
Pros of Pharmaceutical Careers
Low Barrier to Entry
Not every job in the pharma sector demands a Ph.D., and some enable you to start working without a college degree — particularly if you want to work in pharmaceutical manufacturing.
It's estimated that nearly 47% of pharmaceutical and medicine manufacturing jobs require only a high school diploma or GED, and a little over 4% require no formal education.
Career Advancement Opportunities
People working in major pharmaceuticals have the potential to climb the corporate ladder, Cobin says.
"Talented individuals identified as having potential for advancement can rise quickly, especially if they can relocate — first to the corporate headquarters, then to a geographical area where there is a need," he says. "Once an employee is on such a career track, diversity of experience is available and encouraged."
Leal agrees that there's an "incredible opportunity for growth for those who perform" in the pharmaceutical sector.
Continued Demand
The National Association of Manufacturers points out that among about 7,000 rare diseases, just 5% have available treatments. Therefore, pharma manufacturers will keep being called upon to research and develop drugs for the treatment of those and many other diseases.
Rewarding Work
In many cases, people employed in the pharmaceutical industry can earn a highly desirable and extremely financially rewarding salary, coupled with benefits such as bonuses and stock options.
Furthermore, pharmaceutical employees can take pride in the fact that their work helps other people, knowing the prescription drugs they help bring to market and prescribe can improve and extend lives. 
"A feeling that you actually help people in need for a living" makes pharmaceutical careers "incredibly satisfying," notes Leal, who has spent more than 30 years working in the pharmaceutical industry helping develop a "cure" for hepatitis C.
Cons of Pharmaceutical Careers
High Educational Requirements
While many jobs in the pharmaceutical industry require no advanced education, the highest-paying jobs often do.
Major pharmaceuticals is a knowledge-driven sector requiring a highly skilled workforce, meaning higher-level jobs may require an undergraduate degree, with some requiring advanced degrees. In fact, Cobin believes a bachelor's degree is "essential" for many pharmaceutical professionals.
Stress
Cobin emphasizes that the industry can be unstable, marked by sudden layoffs — making a pharmaceutical career path potentially riskier than other industries. For example, drug-making giant Novartis laid off 8,000 workers in 2022 in an effort to slash $1 billion in costs.
In addition, he says, the industry is tightly regulated, meaning workers might need to clear more hurdles than they would in other sectors. As a matter of fact, pharmaceutical and medicine manufacturing ranks among the 10 most regulated industries in the U.S.
Leal notes that the "high responsibility (after all, you are dealing with a person's health)" can also add to the stress of a pharma job.
Rise of Tech
The increasing use of technologies like artificial intelligence (AI), machine learning, and robotics might eliminate the need for some jobs in the pharmaceutical manufacturing industry, either now or in the future.
Fortunately, while robots may be replacing some of the lower-level pharmaceutical manufacturing jobs, hiring for IT and AI jobs in the sector is on the upswing.
Conservative Corporate Culture
At some pharmaceutical companies, especially large ones, progress may be slow. For instance, a report released in 2022 by Reuters Events and Graphite found that the industry's "naturally risk-averse nature" is stalling digital initiatives like apps and websites. In this type of culture, projects take longer to get to market — which may lead to lower beneficial impacts than initially projected.
Ready to explore other career paths and roles? Learn if finance is a good career path for you.
Image credit: racorn / Depositphotos.com
The post Is Major Pharmaceuticals a Good Career Path? appeared first on Forage.