How to Write a Resume With No Work Experience was originally published on uConnect External Content.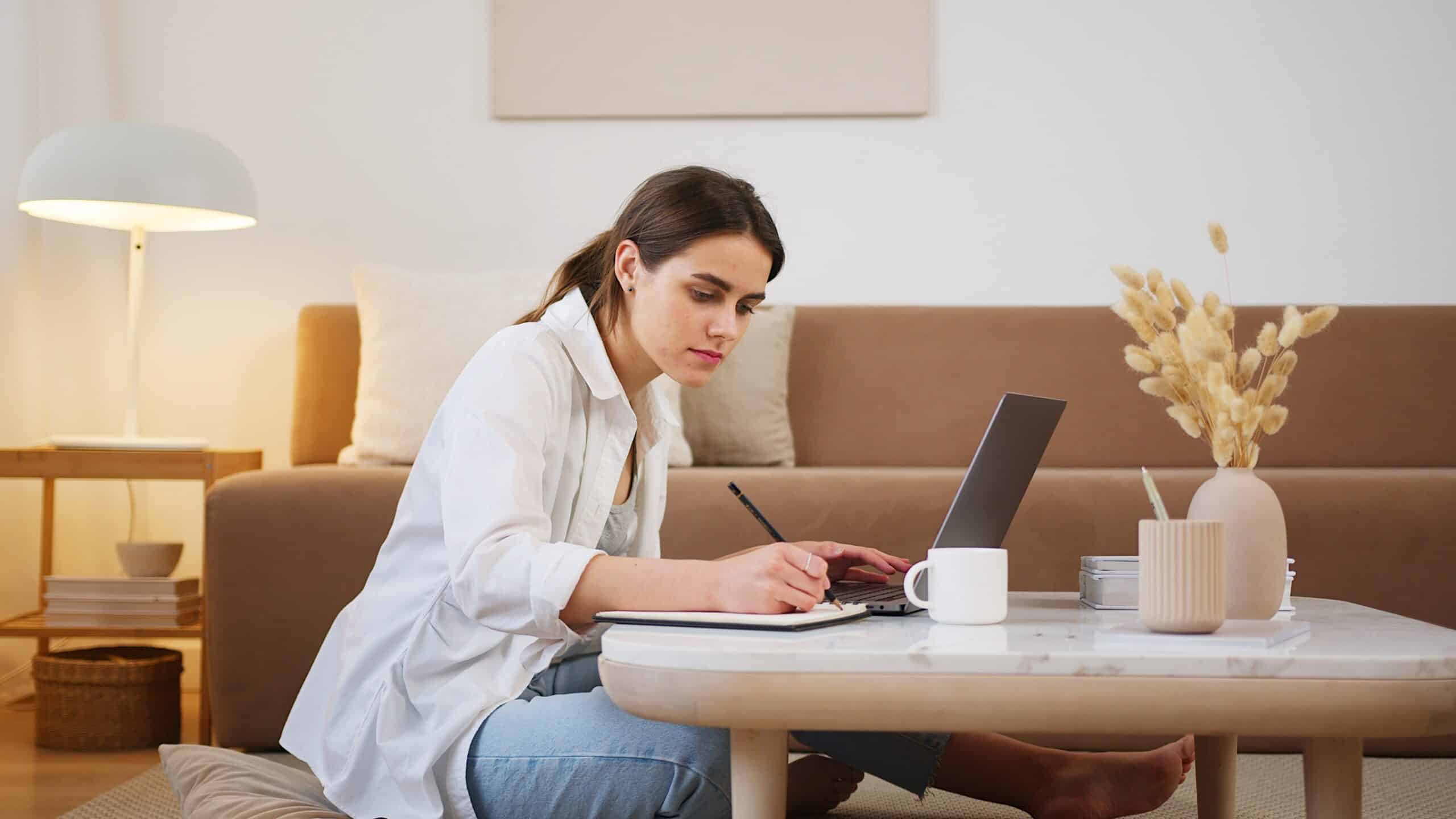 Writing a resume when you don't have any work experience can be daunting. How are you supposed to fill a blank page if you've never had a job to begin with? Luckily, not all hope is lost — even if you've never stepped foot in an office or had an official manager.
So, how do you write a resume with no work experience? Here's a step-by-step guide that will showcase your skills and wow employers with your potential.
>>MORE: Forage Resume Writing Masterclass
Writing a Resume for a Job With No Experience
1. Pull From the Job Description
Before you even pull up your Word document, resume template, or whatever program you're using to write your resume, look at the job description. You'll want to focus on three things:
Relevant experience the employer's looking for
Hard and soft skills the employer's looking for
Any education or certification the employer's looking for
Once you've identified these three things, you'll better understand what types of experiences and skills you should prioritize on your resume. For example, suppose you're applying for a software engineering position at a gaming company. In that case, you might want to prioritize the gaming project you worked on in class instead of the writing skills you picked up working for the school newspaper. 
The job description is a preliminary set of guidelines for how you should approach your resume. However, this doesn't mean you need to have every single experience, skill, and education requirement they're looking for. You can still apply for — and land — the job even if you only have most (not all) of the requirements. 
Use each job description as a starting point. Then, you can draft your resume by finding the overlaps between what the hiring manager is looking for and what experiences you have.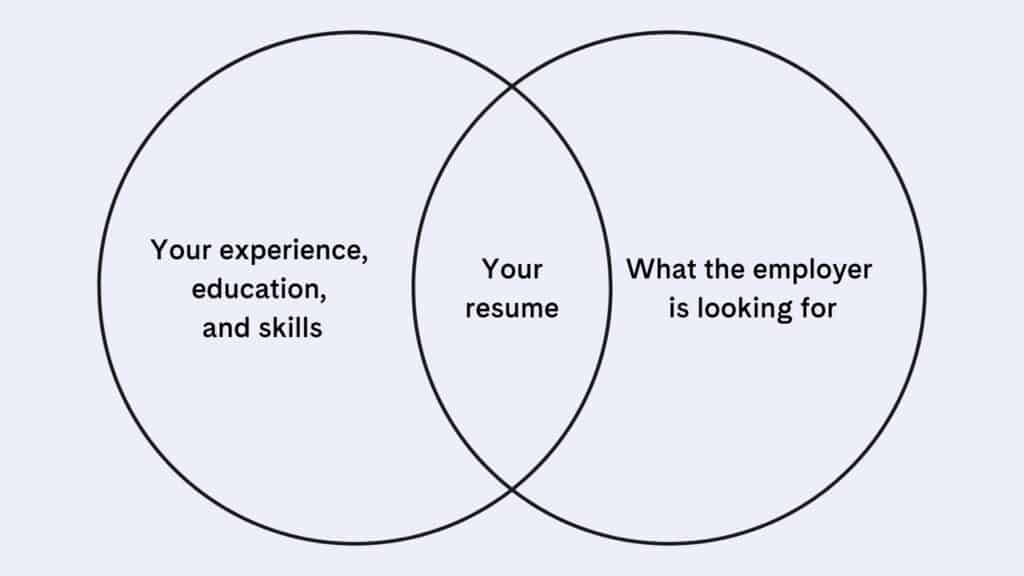 2. Consider Experiences You Already Have
Just because you don't have professional work experience doesn't mean you don't have relevant experience. For example, consider internships (both virtual and in-person), school projects, extracurriculars, and volunteer positions. If the experience is relevant to what the employer's looking for, it's OK to include it, even if it's not a traditional work experience.
For example, maybe you ran social media for your college's newspaper and now are applying for a marketing position that's looking for candidates with a design background. You can include your social media experience and focus on the images you created to market the newspaper like so:
Increased Instagram followers by 25% by creating five unique graphics weekly
For many entry-level positions, it's less about where you got your experience and more about the skills and potential you bring to the table.
3. Show Off Your Skills
Hard skills you've learned from college courses, certifications, and Forage virtual experience programs are not only relevant but critical to a resume without work experience. You can list these skills in a separate "skills" section. You could also describe how you've used them in your "experience" section if you've done a project or worked in a position where you applied them.
Hard skills examples include:
Data analytics
Programming languages
Copywriting
Foreign languages
Graphic design
The best way to show off your soft skills is in the descriptions of your work experiences. For example, if you want to mention you have good collaboration skills, you might write:
Collaborated with team members to brainstorm, test, and implement new marketing strategies to drive 40% more students to the club's homepage
Soft skills include:
Showcase new skills
Build the confidence and practical skills that employers are looking for with Forage virtual work experiences.
4. Include Your Education
Your education, especially if your degree is relevant to the job you're applying for, counts, too. At the minimum, you should include the name of your college or university, degree type (associate's, bachelor's, master's, Ph.D.), and major(s). You can also include:
Relevant coursework: courses you might have taken that taught you relevant workplace skills (e.g., Software Engineering II for a software engineer position)
GPA: if above a 3.5, or if the employer requests it
Accolades or certificates: e.g., Dean's list, honors, graduating summa cum laude
Study abroad: the name of the college or university you studied at and where
5. Show Your Self-Initiative
"Showcase what you can do now and how you see it growing into something else with the help of the job or company you are looking to work for," Elisa Pineda, senior recruiter at Forage, says. "I know a developer that created a mini-maze game for fun while learning and teaching himself to code. He had no actual work experience outside of his projects and self-initiative to see what he could do. He presented that maze to the interviewing team as a small two-minute tidbit and asked if they could solve it and how long it took them. It was a creative way to showcase what you can do."
If you've done any side projects or have a portfolio, your resume is a great place to showcase this self-initiative. You can include a separate "special projects" section of your resume to describe what you've worked on — and even include links if you're sending the resume virtually.
Sample Resume With No Work Experience

Writing a Resume With No Work Experience: The Bottom Line
Overall, the worst thing you can do when writing a job resume with no experience is show that you have no experience. 
"This is a huge red flag and does not demonstrate any effort that you at least tried to do something," Pineda says. "You have little to showcase, do not make it seem so little. Get creative with your resume to showcase what you can already do."
Just because you don't have work experience doesn't mean you don't have valuable knowledge, experience, and skills to bring to the table. Consider how what you've already done fits into what the employer is looking for.
Now that you have a resume, what about landing the job? Learn how to get a job with no work experience.
Image credit: Pexels / Artem Podrez: 
The post How to Write a Resume With No Work Experience appeared first on Forage.